Read on to find out about electricity providers in Pearland, TX.
Texas is the largest energy producing and energy consuming state in the country A Hindu temple dedicated to the Goddess Meenakshi. A sculpture trail of painted 4-ft. fiberglass pears. Opry on the Square. A night sky filled with Roseate Spoonbills and Cedar Waxwings. There's no doubt about it—you're in Pearland, Texas. Named after the many flowering pear trees in the area, Pearland is located in the Houston metropolitan area in the Texas Gulf Coast. It's one of the fastest-growing cities in the Houston area, yet retains its friendly and relaxed vibe. Houston area attractions are only a short drive away from Pearland. It's only 18 miles to the Johnson Space Center and 17 miles to the Houston Children's Museum and the museum district.
At NRG Park just 16 miles away, you can take in a Houston Texans game, or watch championship rodeo. Plus, the beaches of Galveston and the historic downtown Strand district are just 42 miles away. There's also plenty to see and do right here in Pearland—including farmer's markets, family bike ride events, disc golf, BMX motocross, championship golf courses, and the amateur athletic Winter Games. Pearland has over 175 acres of beautiful park land and miles of trails, and has been recognized as a Tree City USA for its efforts to preserve and enhance the urban forest. Located along the Upper Texas Coast—Great Texas Coastal Birding Trail, the town sits in the middle of the "Central Flyway," an ideal place to birdwatch all year long. The Shadow Creek Nature Trail, the John Hargrove Environmental Complex, and the nearby Tom Bass Park are a few excellent places to spot migratory birds in the fall and spring. Over 130 different species of birds have been seen in Pearland.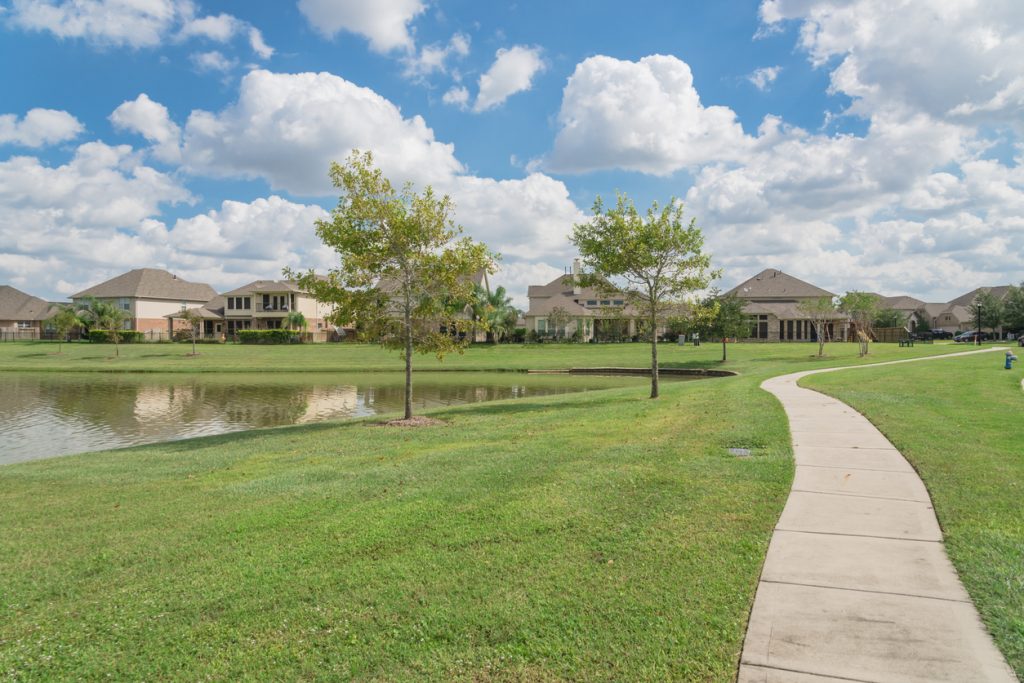 Find cheap and best electricity rates in Pearland
The goal for Everything Energy is to make shopping easy so that consumers can pick the right electricity plan for their family and lifestyle. Compare the best electric plan in Pearland Texas and shop electricity plans from the best energy providers.
Difference between Fixed and Variable plan
Electric companies provide two types of plans to their customers Fixed and Variable plan,
Fixed rates are sometimes called Secure or Term. These provide you with a fixed price for the length of your contract. They provide price security, but they usually have a cancellation fee if you switch away before the term is up. The cancellation fee is usually not applicable if you move.
Variable rate plans are sometimes called Flex plans or Month To Month plans. In this arrangement, there is no term length and you can switch providers anytime. However, your electricity rate can change each month. These plans don't lock you into a commitment, so they are great for consumers that are in a short-term situation.
Understanding your Electricity bill
The Electricity Facts Label includes these items:
Energy Rate – price per kWh for electricity
Average Rate – price per kWh based on usage levels
Base Charge – whether there's a base monthly charge or minimum usage fee.
Delivery Charges – charges from your local utility company. Sometimes these are included with the energy rate.
Contract Length – number of months in your contract agreement
Type of Plan – fixed, variable or index
Early Termination Fee – fee that you will pay if you cancel your contract before the end of your contract term.
Percentage of Renewable Content
Contact Information for the Retail Energy Provider
How is the Electricity Bill Calculated?
A typical electric bill calculation with information from the EFL looks something like this:
(Energy Charge x kWh used) + Fixed TDSP fee + (Variable TDSP fee x kWh used) + Other Fixed Monthly Charge = Estimated Electricity Bill
To calculate your average price per kWh:
Estimated Electricity Bill/kWh used = Average $/kWh